MAXIMUM SLEEKNESS AND COMFORT
Frameless Shower Enclosures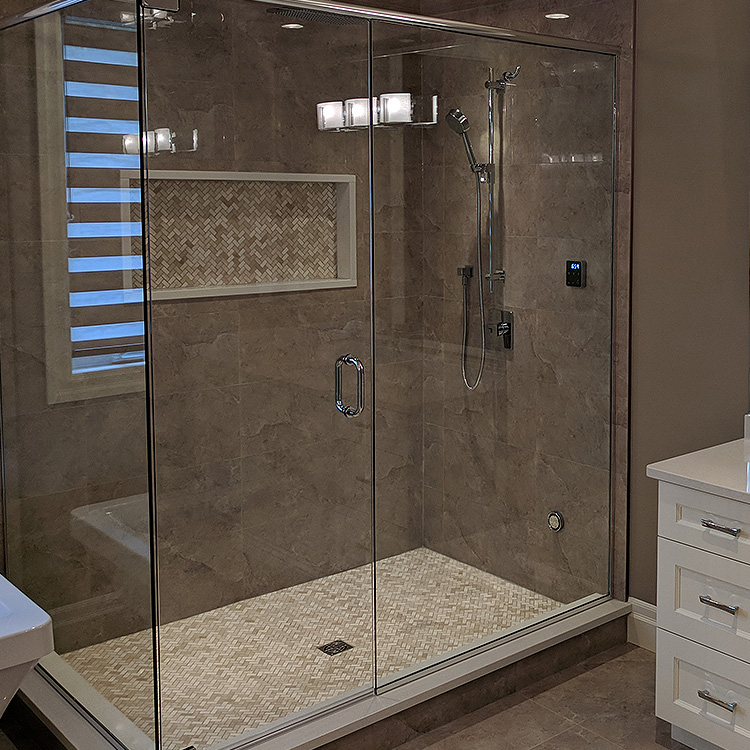 Bayview's Frameless shower enclosures give you peace of mind for easy cleaning and no water build up. Always providing you with the highest quality Euro look that everyone desires.
We can work with you to design and install all custom doors and panels, 90 degree enclosures and neo-angle showers with minimal structural hardware.
GET STARTED ON AN ESTIMATE
If you believe one of our Frameless Shower Enclosures is right for you, we'd be happy to get you started on the path to ownership. Simply fill out our form and we will provide you with an estimate as soon as possible.